Your home is your sanctuary, your retreat and your escape from the pressures of the world.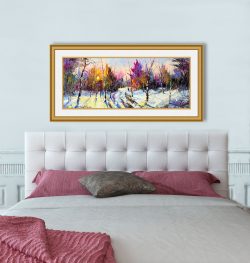 No home should suffer from stark walls; you can turn any blank space into a wonderful focal point with amazing, unique and creative custom-framed wall art that reflects your personality.
Whether it is a one-of-a-kind original painting, a print, a canvas, or photographs, any designer will tell you that adding custom-framed art to your home decor will enhance your room with color and style. The art will often become an eye-catching focal point in the space.
Custom-framed art easily enhances every room of your home. Hanging beautifully framed pieces of art on your wall is a great way to make a huge impact on a room without spending huge amounts of money. When you select art you love, you will have your custom-framed pieces forever and may pass them on future generations.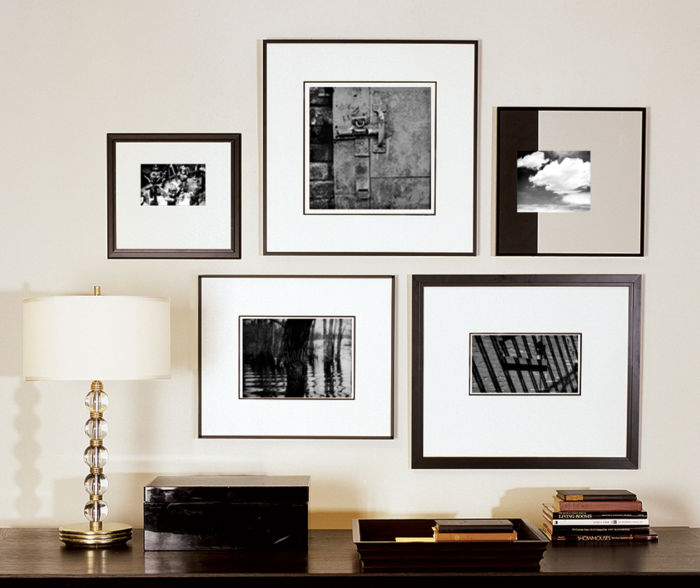 Just framing some special art and hanging it up will transform your space. Take some time to find some special photographs, keepsakes, or art that makes you happy and get them custom framed. Pictures are very powerful reminders of what we cherish; your pictures will bring back memories of a special event in your life or a memorable special trip you took. Have your art and photographs customized and professionally framed to enhance your décor. Beautifully framed pieces will give your home an atmosphere that reflects your personality and style.
Here are some tips when designing and hanging wall art:
Create a Focal Point: Choose one piece of artwork to anchor the room and then search for additional artwork to tie it all together or create a theme.
Reflect Your Style: If you're going to hang framed art, chances are you want it to be there for a while. Make sure it is something you will enjoy looking at and that it matches your personality.
Be Size-Conscious: Before buying wall art, measure the wall spaces. Imagine how you plan to hang wall decor before you choose the art itself. Our designers can have your image printed to the exact size you need.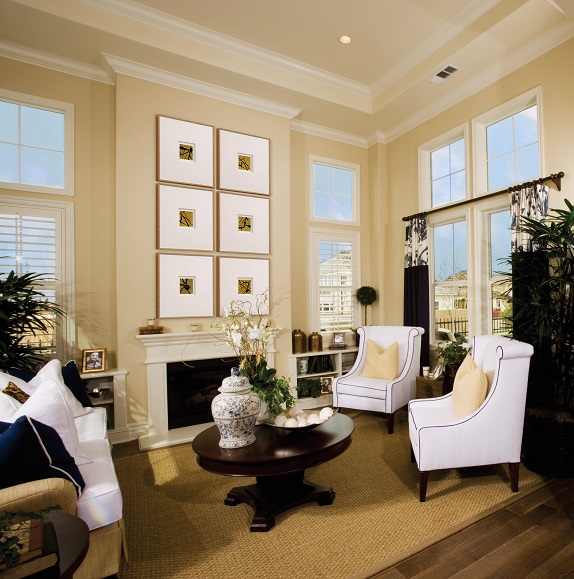 Hanging your art at the correct height: A common mistake is hanging art too high.  You will need to consider this when determining the size of art to purchase; art should be hung with the center at eye-level.  Use the average 5'6″ person as a guideline. There is also a rule of thumb when hanging over furniture like a sofa, table, fireplace mantle, etc. The art should be three-fourths the width of the furniture and hung 6″-12″ above the top.